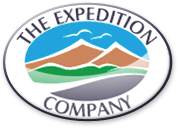 Learn to ice-climb
Learn to lead multi-pitch Ice routes. This course is ideal for people with experience multi-pitch lead climbing and who want to progress to leading Ice routes
Cover basic winter crampon and ice-axe skills
practise your self-arrest
Learn efficient movement (mixed terrain) skills
Learn winter placement skills ice-screws, nuts, pegs, bollards, dead man etc.
Learn how to select the right equipment
Learn how to move together
Avalanche evaluation
Winter navigation techniques
Climbing calls and good communication
How to grow a good beard
Most importantly learn how to stay safe
Location:
Usually this course runs in Scotland but Norway and the Alps can make good venues too. Contact us to discuss your needs.
Progression:
You might like to try one of our avalanche safety course (coming soon), himlayan expeditions or even an unclimbed peak expedition.
Duration:
This is usually a 5 day course
This course is run by either an MIC, Guide, military equivalent or professional alpinist/mountaineer
Cost: The cost depends on the location chosen.
This course is run on demand for more information email us at info@expeditioncompany.co.uk