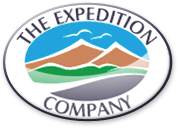 Mera Peak 6,654m
Mera Peak is the highest permitted trekking peak of Nepal. It stands to the south of Everest and dominates the watershed between the heavily wooded valleys of the Hinku and Hongu Drangkas.
J.O.M. Roberts and Sen Tenzing made the first successful ascent of Mera Peak on 20 May 1953. The route they used is still the standard route. There are many other routes to the peak, but none of them are easy. Some of them require crossing very high and difficult passes. This leads to a true mountaineering experience. In the end, all efforts and hard work is paid off with spectacular scenery as Mera provides one of the finest viewpoints in Nepal.
Mera Peak offers a panoramic view of Chamlang, Kanchenjunga, Makalu, and Baruntse in the east and the peaks of Cho-Oyu, Ama Dablam and Kangtega to the west. Everest can be viewed to the north over the massive unclimbed south face of Lhotse and the Nuptse/Lhotse ridge. Under favourable conditions, it is possible to climb the peak and descend back on the same day.
Alternative peaks include Island peak 6,189m, Pisang peak 6,091m and Lobuche peak 6,119m
What to expect:
Accommodation:
For most of the trek we'll be staying in the local tea houses. They usually have a good selection of hot food and drink. However the washing facilities are basic and you may have to share a room with another member of the trekking group.
On the mountain we will be tent based.
Prior trekking experienced is required if your not sure if this is the right expedition for you contact us to discuss your fitness and experience
Included:
Accommodation for the duration of the trip, food and tea's and water note we don't provide bottled water in order to reduce our environmental impact. Instead we provide a water filter.
What's not included flights, Beer and soft drinks and tips etc.
Leadership:
The expedition is led by our incountry team for groups smaller than 10 people unless otherwise arranged. Groups of 10 people or more are led by a European qualified leader.
A remote medic/leader can be added to the trip for for £2,000
Note: You will need to budget for personel travel insurance as this is a requirement for climbing with us.
The above expedition is just a guide, contact us at info@expeditioncompany.co.uk to discuss your needs.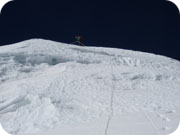 Days 01 : Arrival at Kathmandu
Days 02 : Stay in Kathmandu
Days 03 : Fly to Lukla
Days 04 : Trek to Chuthanga
Days 05 : Trek to Chetarbu Kharka
Days 06 : Trek to Kothe, forest Camp
Days 07 : Trek to Thangnak
Days 08 : Acclimatization at Thangnak
Days 09 : Trek to Khahare
Days 10 : Rest at Khahare
Days 11 : Trek to Mera high camp
Days 12 : Summit to Mera Peak
Days 13 : Extra summit day
Days 14 : Trek back to Thnagnak
Days 15 : Trek to Tashing Dingma
Days 16 : Trek to Chetava Kharka
Days 17 : Trek to Chuthangma
Days 18 : Trek to Lukla
Days 19 : Fly back to Kathmandu
Days 20 : Rest day at Kathmandu
Days 21 : Fly home
Dates:
March to May & Sept to Nov
21 days for Mera or 24 days for Mera and Island peak
minimum group size 4 people
For Mera peak
Cost £2000
deposit £400
Mera and Island via Amphu Laptsa pass 5,700m
Cost £2200
deposit £400

Book Online: