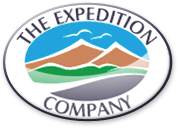 Safety Mountaineers
If you have a project in the mountains, polar regions or other remote areas. Consider our team of experienced safety mountaineers. Our staff are experienced and hold awards from major bodies. Our staff have training in:
WEMT's and instructors
Wilderness rope rescue technicians and instructors
Swiftwater rescue technicians and instructors
Helicopter search and rescue training
As well as their main qualifications as Mountain leaders, Mountaineering instructors, International Mountain leaders, IFMGA guides, IRATA rope technicians etc.
Our staff can also provide mountain safety training to your staff.