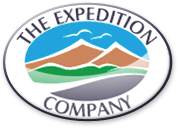 Kun Expedtion – 7,077m/ 23,213ft
Introduction
Kun (7077m) is one of the highest peak of Suru valley which is located in Zanskar Himalayas. The Kun is located north of Nun and is separated from it by a snowy plateau of about 4km (2.5 mile) in length. Due to quick access from Leh to base camp and the ease with which a climbing permit can now be obtained, these are good options for those looking for an affordable 7,000er in quick time. The most frequented climbing area, the Nun-Kun massif comprises of several peaks, chief among them being Nun (7135m) and Kun (7077m).
Kun is approachable from Gulmatongos (110km. from kargil). Some attempts are also made from Parkachik (90km south of kargil) along the parkachik glacier. The base camp can be reached after a two day's trek from both Gulmatongus.
Itinerary
Day 1 : Arrival at Delhi
Our representative will pick you from airport and escort you to hotel. Member will meet their team leader and team mates. After briefing session , we will prepare for next day journey to Leh. Overnight at hotel.

Day 2 :Delhi - Leh
After freshening up and breakfast, we will take and early morning flight to leh. Overnight at hotel .

Day 3 : Rest and sightseeing in leh
This day we will have guided sightseeing tour of stok, Matho and samkar monasteries. In stok one can visit the royal palace of present king and queen. In this place there is a great collection of ancient royal ornaments, Thankas and old statues. Then we will drive 10 km to visit Matho monastery which was built by Lama Tumgpa Dorie in 13th century. In evening we will visit Samkar monastery which is near to leh main market. Thi s monastery was built in 1845 and is the branch monastery of Spituk Monastery.

Day 4 : Leh – Indus valley Tour
After breakfast we will have a guided tour of Hemis, Thiksey and Shey.
Hemis
Hemis is a small town 40 km southeast of leh well known for Hemis monastery that was established in 1672 by king Senge Nampar Gyalva. Hemis is best known to tourists for the colourful festival held in july.
Thiksey
Thiksey Gompa or Thiksey monastery is a Tibetan Buddhist monastery og the yellow Hat (gelugpa) sect, located on top of a hill, approximately 19 kilometres east of leh. It is noted for its resemblance to the Potala Palace in Lhasa, Tibet and is largest gompa in central Ladakh.
The monastery is located at an altitude of 3,600 metres (11,800 ft) in the Indus valley. It is a 12-storey complex and houses many items of Buddhist art such as stupas, statues, thangkas, wall paintings and swords. One of the main points of interest is the Maitreya (future Buddha) Temple which is installed to commemorate the visit of the 14th Dalai Lama to this monastery in 1970. A 15 metres (49 ft) high statue of Maitreya, the largest such statue in Ladakh, covering two storeys of the building is deified in the monastery. A nunnery is also part of the complex.
Shey
Shey is a town in Ladakh that has the old summer Palace of the kings of Ladakh. It is located 15 km. from leh towards Hemis. The palace was built more than 555years ago by Lhachen Palgyigon , the king of Ladakh. The palace has the largest golden Buddha statue in Ladakh.

Day 5 :Leh – kargil (2,676m)
After breakfast we will drive to Kargil which is 230 km. away from leh. Lunch enroute. Overnight at hotel.

Day 6 : Kargil – Golmatungus (4,000 m)
We will the right bank of Suru River, crossing it on a good solid bridge to Golmatungus on its south Bank. Overnight at camp.

Day 7: Golmatungus (4,000m) – Base Camp(4,600m)
After morning breakfast we will trek for around 5-6 hrs over moraine and glacial terrain to reach Base camp. Overnight in camp

Day 8: Base camp (4,600m)
Preparation in Base Camp for next day climb.

Day 9: Base camp (4,600m) – Camp 1 (5,200m)
After morning breakfast we will do a load ferry to camp 1. The route to camp 1 takes 5 hours for which we have cross moraine at the base of shafath glacier. We will come back to base camp for overnight stay.

Day 10: Base camp (4,600m) – Camp 1 (5,200m)
This day we will establish and occupy Camp 1 . We will prepare for next day climbing and load ferry.

Day 11 : Camp 1 (5,200m) – Camp 2 (6000m)
We will do a load ferry to Camp 2. To reach camp 2 we will have to cross the big glacier followed by slopes of around 45 degrees on ice and snow. This is the most technical part. Our sherpas will fix around 800 metres of rope. We will establish a camp and move back to Camp 1. It will take around 6-8 hours.

Day 12 : Camp 1 (5,200m) – Camp 2 (6100m) – Camp 1 (5,200m )
This day we will do one more load ferry to camp 2 , establish it and return to camp 1.

Day 13 : Camp 1 (5,200m)
Rest day at Camp 1.

Day 14 : Camp 1 (5,200m) – Camp 2 (6,000m)
This day we will climb and establish Camp 2.
Day 15: Camp 2 (6,000m) – Camp 3 (6,300m)
We will rope and cross a huge snow plateau to reach camp 3 which will be our summit attempt camp. We will setup Camp 3 at base of summit ridge at height 6,300m.

Day 16 : Summit Attempt Day
We will start 2 in the night for our summit attempt . We will follow slopes of 35 5o 40 degrees onto a saddle on the right-hand skyline ridge (6,500m). From here we will follow the ridge to summit which is round in shape. We will stay there for some time and then descend the same way and return to Camp 2

Day 17 : Extra Summit Attempt Day

Day 18- 19 : Winding up camp
We will wind all our higher camp in these two days and move back to Base camp

Day 20 : Base camp – Golmatungus
We will wind up Base camp and move to Golmatungus. We will do a small celebration in the evening.

Day 21 : Golmatungus – Kargil
We will drive to kargil. Overnight at hotel.

Day 22 :Kargil- Leh
Overnight at hotel at Leh.

Day 23 : Leh - Delhi
Morning after an early breakfast, we will transfer you to the airport to board flight to Delhi. Alpine Wanderers' Representative would receive you at Delhi Airport and take you to your hotel.
Rest of the day at leisure. Overnight stay at hotel

Day 24 :Delhi Deparature
Morning after an early breakfast, we will transfer you to the airport to board international flight to your country

IMPORTANT NOTE:
Every effort will be made to keep to the above itinerary, but as this is Adventure Travel in a remote mountain region, we cannot guarantee it. Weather conditions, road conditions, vehicle breakdowns and the health of climbers can all contribute to changes. The Expedition Leader will try to ensure that the trip runs according to plan.

Team
This Expedition is led by our experienced incountry mountain leaders with support from sherpas and high altitude porters. For larger groups or if arranged we will supply one of our European guides.

Experience Required
This expedition is suitable for mountaineers, with snow and ice climbing experience to Scottish Grade III and Alpine AD. We also require that you have previous experience of climbing and working in glaciated mountains. Mountaineers who have completed expeditions such as Mera and Island Peak, Elbrus, Aconcagua, Mt Denali, could consider Nun as a more technical and challenging trip.

Tailor-made option
We can organise this expedition on a 'tailor-made' private basis for groups of friends, families, clubs, or any other group. Depending on your mountaineering experience we can suggest you itineraries. The cost of going private can be surprisingly reasonable, particularly if you have a group. Please contact us to discuss the itinerary and your preferred dates. We will then send you a quote'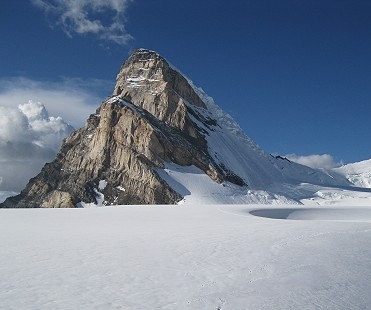 Dates- 14 June -30 June 2014
Region – Zanskar Himalayas Height – 7,077 m
24 days
The trip costs £4,500 pp exc. Flights.

Book Online:
Alternative payment methods
Cheque or bank transfer
Got a question?
contact us
info@expeditioncompany.co.uk
Leadership:
The expedition is led by our incountry team for group smaller than 6 people unless otherwise arranged. Groups of 6 people or more are led by a European qualified leader.
A remote medic/leader can be added to the trip for for £2,000
Note: You will need to budget for personel travel insurance as this is a requirement for climbing with us.
The above expedition is just a guide contact us at info@expeditioncompany.co.uk to discuss your needs.
What the price includes
Permit Charges

Liason officer

One English speaking escort throughout the expedition

Hotel accommodation in Delhi, leh and kargil on twin sharing basis.

The best available Guesthouse accommodation in Tangol.

All road transport by private vehicles.

Transportation by flights between Delhi - leh

All camping facilities and meals during the expedition.

All porterage costs.

Climbing permit

Team leader, Hap.

Nepalese climbing sherpas and local helpers detailed under 'Team Composition'.

Complete kitchen staff and kitchen utensils, fuel

We provide food during the trek and expedition

All group climbing equipment

Equipment:
Tents, Kitchen and Mess Tent, Toilet Tent, Matress, First Aid kit

Climbing Equipments:
Crampons, Ice Axe, Climbing Rope, Ice Pittons, Gaitors, Harness, Plain and Screw Carabiners, Helmet, Mittens, Descender, Jummar, Snow shovel, Kit Bag, Gps, Walkie Talkie,

What the price does not include
Personnel High Altitude Clothing, Climbing Shoes , sleeping bags

Anything explicitly which is not mentioned the inclusion list.

Any kind of insurance of the clients.

Expenditures of personnel nature.

Cost due to Rescue or Helicopter Rescue

Costs associated with you leaving an expedition early.

Costs associated with extending a trip due to bad weather conditions, sickness, natural disasters, riots or other circumstances.

All international flights and hotel/airport transfers, Visa fees.

Indian airport taxes.

Bar bills and laundry.

Travel insurance.

Lunch and evening meals in Delhi and leh.

Tips