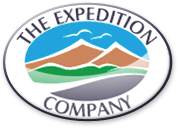 The Manaslu Circuit 4,460m
The Manaslu circuit is a very picturesque circuit with beautiful waterfalls. It's fast becoming the new Annapurna. Begin the trek from the historic centre of Gorkha after a 6-7 hr drive from Kathmandu. The trail heads up the valley of the Budhi Gandaki River through wild and unexplored country inhabited mainly by members of the Gurung ethnic group.
The trail circumnavigate Manaslu the world's 8th heighest peak [8156m.] crossing Larkya pass at 5100 meter and finally emerges onto the Marshyangdi river valley along the main trail of Annapurna circuit.
What to expect:
Accommodation:
We'll be staying in the local tea houses and at times tents. They usually have a good selection of hot food and drink. However the washing facilities are basic and you may have to share a room with another member of the trekking group.
Included
Accommodation for the duration of the trip, food, tea's and water note we don't provide bottled water in order to reduce our environmental impact. Instead we provide a water filter.
What is not included flights, Beer, soft drinks and tips etc.
Leadership
This trek is run by our in country team for groups smaller than 8. Unless on a bespoke trip where alternatives arrangements have been made.
Possible extensions: Chitwan National Park where you can relax after your trek and enjoy an elephant ride, rafting or a scenic flight over Everest.
Dates:

March to May & Sept to Nov
23 days
minimum group size 4 person for bespoke dates.
£1,400 pp for a custom date.
23 days
Day 01 - Arrive Kathmandu
Day 02 - Sightseeing tour in Kathmandu
Day 03 - Drive to Arughat Bazaar
Day 04 - Trek to Sundi Khola
Day 05 - Machha khola
Day 06 - Jagat
Day 07 - Deng
Day 08 - Ghap
Day 09 - Lho village
Day 10 - Sama gaon
Day 11 - Rest day
Day 12 - Larkay lodge [Dharmashala]
Day 13 - Tanbuche
Day 14 - Karche
Day 15 - Bagar Chaap
Day 16 - Chame
Day 17 - Pisang
Day 18 - Manang
Day 19 - Thorung phedi
Day 20 - Muktinath
Day 21 - Jomsom
Day 22 - Fly to Pokhara/Kathmandu
Day 23 - Depart Kathmandu
Book Online: