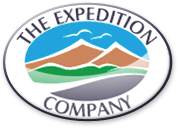 Kanchenjunga Base Camp
The longest trek in Nepal provides the opportunity to view cardamom farming in the lowest altitude to panoramic view of the mountain view of the mountains and Yalung glacier at the higher altitude. You will be greeted by Namaste of Dhunse, Cherang village which are located in the virgin land rich in flora and fauna. Mt. Kumbhakarna, Mt. Kiratchuli, Mt. Nepal Peak, Pathibhara Himal and Chang Himal, the famous mountain view from this trek.
Itinerary:
Day 01: Arrive Kathmandu and transfer to hotel
Day 02: Sightseeing in Kathmandu valley
Day 03: Kath- Biratnagar 300m, by flight & Transfer to hotel
Day 04: Biratnagar – Taplejung by flight
Day 04: Tapjung 1824m - Sinwa
Day 05: Sinwa - Lelep
Day 06: Lelep - Kyapra
Day 07: Kyapra – Gunsa 3600m.
Day 08: Gunsa - Kambachen
Day 09: Kambachen - Lonak
Day 10: Lonak - Pangpema Kanchanjunga base camp back to Lonak (day hiking) 5500m.
Day 11: Lonak - Gunsa
Day 12: Gunsa - Rest
Day 13: Gunsa - Sinion La
Day 14: Sinio La - Tseram
Day 15: Tseram - Ramze
Day 16: Ramze – Oktang other side of Kanchanjunga base camp
Day 17: Rest, day hiking
Day 18: Oktang – Yellung
Day 19: Yellung – Toronta
Day 20: Toronta – Yamphudin
Day 21: Yamphudin – Kesawa
Day 22: Kesawa – Suketar
Day 23: Suketar – Biratnagar – Kathmandu flight
Day 24: Kathmandu
Day 25: Final Departure
What to expect:
Accommodation:
We'll be staying in the local tea houses and at times tents. They usually have a good selection of hot food and drink. However the washing facilities are basic and you may have to share a room with another member of the trekking group.
Included
Accommodation for the duration of the trip, food, tea's and water note we don't provide bottled water in order to reduce our environmental impact. Instead we provide a water filter.
What is not included flights, Beer, soft drinks and tips etc.
Leadership
This trek is run by our in country team for groups smaller than 8. Unless on a bespoke trip where alternatives arrangements have been made.
Possible extensions: Chitwan National Park where you can relax after your trek and enjoy an elephant ride, rafting or a scenic flight over Everest.
Dates:

March to May & Sept to Nov
23 days
minimum group size 4 person for bespoke dates.
£1,400 pp for a custom date.
25 days
Book Online:
Alternative payment methods
Cheque or bank transfer