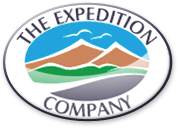 Island Peak Expeditions
Island peak also known as Imja Tse peak is 6,160 meters The peak was first called Island peak by Eric Shipton's party in 1953, as the peak resembles an island in a sea of ice when viewed form Dingboche. Island peak is the most popular trekking peak in Nepal and for good reasons. It is an accessible mountain however it is no push over. Offering a genuine mountaineering experience. However all your effort pays off with stunning views of Lhotse and Ama Dablam.
Day 01 : Arrival at Kathmandu
Day 02 : Stay in Kathmandu
Day 03 : Fly KTM/LUKLA (2,834 m) & trek to Phakding (2,611 m)
Day 04 : Trek to Namche Bazaar (3,440 m)
Day 05 : Trek to Khumjung (3,790 m)
Day 06 : Trek to Tengboche (3,867 m)
Day 07 : Trek to Dingboche (4,343 m)
Day 08 : Trek to Chhukung (4,730 m)
Day 09 : Island Peak base camp
Day 10 : Island Peak High camp (5,600 m)
Day 11 : Island Peak Summit (6,189 m) back to base camp.
Day 12 : Trek to Pangboche (3,901 m)
Day 13 : Trek to Khumjung (3,790 m)
Day 14 : Trek to Phakding
Day 15 : Trek to Lukla
Day 16 : Spare day
Day 17 : Fly Lukla to Kathmandu
Day 18 : Rest at Kathmandu
Day 19 : Departure on your own destination
What to expect:
Accommodation:
For most of the trek we'll be staying in the local tea houses. They usually have a good selection of hot food and drink. However the washing facilities are basic and you may have to share a room with another member of the trekking group.
On the mountain we will be tent based.
Prior trekking experienced is required if your not sure if this is the right expedition for you contact us to discuss your fitness and experience
Included:
Accommodation for the duration of the trip, food and tea's and water note we don't provide bottled water in order to reduce our environmental impact. Instead we provide a water filter.
What's not included interntaional flights, Beer and soft drinks and tips.
Leadership:
The expedition is led by our incountry team for groups smaller than 12 people unless otherwise arranged. Groups of 12 people or more are led by a European qualified leader.
A remote medic/leader can be added to the trip for for £2,000
Note: You will need to budget for personel travel insurance as this is a requirement for climbing with us.
The above expedition is just a guide contact us at info@expeditioncompany.co.uk to discuss your needs.