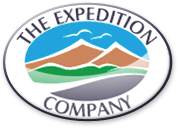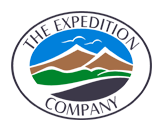 If your interested in going for either or both of these challenges then please get in touch.
There are currently people attempting the Volcanic 7 summits but we can put together a fast program for you.
Info@expeditioncompany.co.uk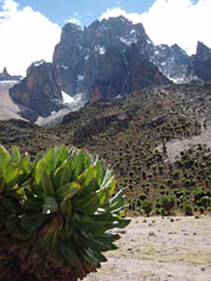 The "Volcanic Seven summits"
Similar to the seven summits but with volcanos. The advantage of the volcanic seven summits are a lower cost of entry. A number of them crossover with the seven summits and second seven summits such as Ojos del Salado, Kilimanjaro and Elbrus. Another advantage is at the time of writing unlike with the seven summits nobody has climbed all the mountains in the list below.
Volcanic Seven Summits (sorted by elevation)
Volcano
Elevation
Prominence
Continent
Range
Country
Ojos del Salado
6,893 m (22,615 ft)
3,688 m (12,100 ft)
South America
Andes
Chile/Argentina
Kilimanjaro
5,895 m (19,341 ft)
5,882 m (19,298 ft)
Africa
Kilimanjaro
Tanzania
Elbrus
5,642 m (18,510 ft)
4,741 m (15,554 ft)
Europe
Caucasus
Russia
Pico de Orizaba
5,636 m (18,491 ft)
4,922 m (16,148 ft)
North America
Trans-Mexican Volcanic Belt
Mexico
Damavand
5,621 m (18,442 ft)
4,667 m (15,312 ft)
Asia
Alborz
Iran
Mount Giluwe
4,368 m (14,331 ft)
2,488 m (8,163 ft)
Australasia
Southern Highlands
Papua New Guinea
Mount Sidley
4,285 m (14,058 ft)
2,517 m (8,258 ft)
Antarctica
Executive Committee Range
-
The "Volcanic Second Seven Summits"
This is the volcanic equivalent of the second seven summits. Again it has the same advantages as above. Here Mount Kenya crosses over as it is one of the second seven summits.
The
Volcanic Seven Second Summits (sorted by elevation)
Volcano
Elevation
Prominence
Continent
Range
Country
Monte Pissis
6,793 m (22,287 ft)
2,138 m (7,014 ft)
South America
Andes
Argentina
Popocatepetl
5,426 m (17,802 ft)
3,020 m (9,908 ft)
North America
Trans-Mexican Volcanic Belt
Mexico
Mount Kenya
5,199 m (17,057 ft)
3,825 m (12,549 ft)
Africa
Mount Kenya
Kenya
Mount Ararat
5,137 m (16,854 ft)
3,611 m (11,847 ft)
Asia
Mount Ararat
Turkey
Kazbek
5,033 m (16,512 ft)
2,353 m (7,720 ft)
Europe
Caucasus
Georgia
Mauna Kea
4,205 m (13,796 ft)
4,205 m (13,796 ft)
Oceania
Hawaii Island
United States
Mount Erebus
3,794 m (12,448 ft)
3,794 m (12,448 ft)
Antarctica
Ross Island
Mount Hagen
3,778 m (12,395 ft)
>900 m (3,000 ft)
Australasia
Hagen Range
Papua New Guinea