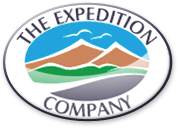 Unclimbed Peaks Nepal
Nepal still has a lot of unclimbed peaks. We have identified a number of peaks around 6,000m that we are happy to attempt with groups.
We're able to offer fully guided ascents of unclimbed peaks. With well equiped base camps etc. These expeditions are quite adventurous since we'll be the first people on the peaks we won't know exactly what to expect.
If you have a small group of people interested then contact us. You might be suprised how cost effective it is for a small group.
Climbing times: March-May and September-November
Prices vary from peak to peak but a rough price guide is £4,000 per person for a group of 4.