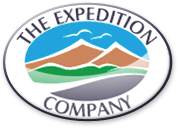 Asia
Asia is our favourite trekking destination. It's scale alone puts the rest of the world to shame boasting all 14 of the worlds 8,000m peaks many of which you will see on the treks below
Walking in the footsteps of heroes. One of the most popular trekking routes in the Himalayas an experience you'll never forget. You'll visit local villages, Tengboche monastery and the Khumbu glacier. A great opportunity to brush up on you photography skills. With stunning views off Ama Dablam, Everest and beautiful Himalayan snow-capped peaks.
The Annapurna circuit is the ideal trekker trek. It provides day after day of amazing views. a variety of different climates as we ascend the valleys. There will be plenty of time on this trek for relaxing and reading and even hot/warmish showers. This trek is ideally suited to the more relaxed trekker, Couples and even families.
This trek takes us into Annapurna regions and offers great views of Annapurna II. You'll also travel through the ancient kingdom of Manang which used to be a kingdom of Tibet. Pisang peak requires a reasonable level of fitness and is ideally suited to those with some scrambling experience.
Lobuche peaks offers a great climb. On manageable yet technical terrain. You'll certainly feel like a mountaineer after climbing Lobuche East. Lobuche offers great views of Everest. Plus there is the opportunity to visit Everest base camp as part of your acclimatization.
The peak was first ascended in 1953 by a British team as preparation for climbing Everest. Tenzing Norgay was one of the members who successfully ascended it. The Summit ridge creates a dramatic finish to climbing the mountain. definitely worth a visit
Is the highest permitted trekking peak of Nepal. It stands to the south of Everest and dominates the watershed between the heavily wooded valleys of the Hinku and Hongu Drangkas. Despite it's height it is perhaps the easiest of Nepal trekking peaks. Ideal for your first high altitude expedition
We can offer Expeditions to all 14 8,000m peaks. Don't worry if you don't have the experience required as we offer 8,000m training and mentoring. So if you have aspirations of standing on top of the world look no further.