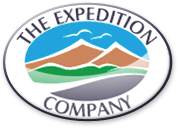 Spantik Peak 7,027m
Also know as Golden Peak for its golden wall facing Hunza from the south, Spantik is the most attainable 7000m peak in the Karakoram. The dramatic approach trek along the Chogolungma Glacier passes through a variety of beautiful mountain surroundings far from the regular trekking routes. Straightforward climbing leads to the summit of the mountain where clear weather conditions result in tremendous views in all directions.

There are two prominent ridges; South East and North West. South East is a long and demanding snow ridge with few sections of technical difficulty and little objective danger. This route was climbed on July 5, 1955 by a party led by K. Kramer. The North West (Golden Pillar) is massive combination of ice and rock. The first successful summiteers on this route are British climbers Mick Fowler and Victor Saunders.

Spantik is a truly Himalayan scale objective: an ideal next step for those who have previously climbed a 6000m trekking peak, or for those preparing for an 8000m expedition.
Best time to climb: July and August
ITINERARY:

Day 01 Arrival in Islamabad
Day 02 Islamabad-Chilas
Day 03 Chilas-Skardu
Day 04 Skardu
Day 05 Skardu- Arnadu
Day 06 Arnadu- Tsas Chumic
Day 07 Tsas Chumic- Bolocho
Day 08 Bolocho- Spantik Base Camp
Day 09-24 Climbing Days
Day 25 Spantik Base Camp- Bolocho
Day 26 Trek to Arnadu
Day 27 Drive to Skardu
Day 28 Flight to Islamabad or drive to Chilas
Day 29 Chilas-Islamabad
Day 30 Reserve day
Day 31 Home bound Flight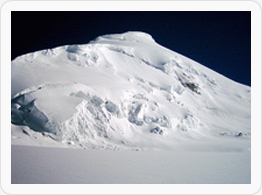 Altitude: 7027m
Base Camp Altitude:3500m
Location: Haramosh Glacier
Range: Karakoram
Ideal Duration: 31 Days
No of Camps Required:04
We can run this expedition on demand for small groups. Contact us to discuss your requirements.
info@expeditioncompany.co.uk