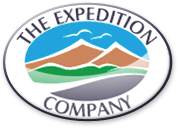 Update:
We are still looking for a few people for Damavand next year. Contact us if you are interested!
We're currently working on some exciting projects in a remote part of the Himalayas. So if you need you can phone us on +9779843725814
Email us at info@expeditioncompany.co.uk for more info on our Everest mentoring scheme.
Worldwide trekking holidays and expeditions
At the Expedition company we have a brilliant success rate. All our treks have an experienced trekking leader, who will enable you to gain the most from your trek. We don't just run treks but also high altitude expeditions. Do you have a particular expedition in mind? We can deliver expeditions for any ability to just about anywhere in the world. So contact us now. This includes sailing, cycling, diving, mountaineering, canoeing you name it, or perhaps you are just after a customised itinerary for one of our existing treks.