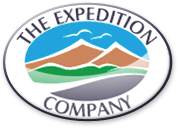 Damavand 5,671m
Iran's heighest peak and one of the "Volcanic 7 summits"
Itinerary
Day 1: Pick you up from Tehran airport and overnight at hotel.
Day 2: Drive to "Dizin ski resort" and overnight in camp(2900m).
Day 3: Climb to "Koloon Bastak" peak(3450m) (4 hours) descend to camp and overnight in tents.
Day 4: Drive back to "Tehran" and transfer to "Rine" (2600m) and overnight in local house. 5 hours
Day 5: Drive to "goosfand sara" (3200m) and climb to "bargah sevom" (4200m) and overnight in mountain lodge. (5 hours)
Day 6: Acclimatization or summit day to "Damavand" (5671m). (7 hours if summiting)
Day 7: Reserve day.
Day 8: Descending to "poloor" and "Tehran"
Leadership:
The expedition is led by our in country team for groups smaller than 6 people unless otherwise arranged. Groups of 6 people or more are led by a European qualified leader.
A remote medic/leader can be added to the trip for for £2,000
Note: You will need to budget for personel travel insurance as this is a requirement for climbing with us.
The above expedition is just a guide contact us at info@expeditioncompany.co.uk to discuss your needs.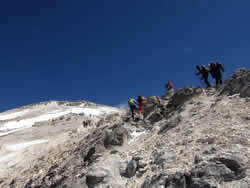 Climbing season: Mid June to mid September
Expeditions run on demand for groups of 2 or more.
Ski touring options available.
Cost £1,300 pp
budget £400 for flights

Book Online:
Alternative payment methods
Cheque or bank transfer
Got a question?
contact us
info@expeditioncompany.co.uk