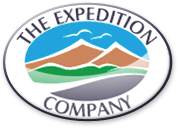 Intro to Outdoor climbing
Learn to climb safely outdoor. This course is ideal for people with experience climbing indoors and who want to climb independently outdoors.
Learn to select and place a varfiety of different anchors.
Learn basic setups that will allow you to both top and bottom rope safely
Learn how to interpret a guide book and outdoor grades
Learn safe bouldering habbits
Refresh your belay technique
Gain coaching on your movement on rock
Learn about different climbing knots
Learn to build basic abseils
Most importantly learn how to stay safe
Location:
We can arrange a location to suit you. Anywhere in the UK.
Progression:
Most people progress onto our trad climbing course.
Duration:
It is best run over two weekend (4 days)
This course is run by either an SPA, MIA, MIC, Guide, military equivalent or professional climber
Cost: £720 but we can take 6 clients
So it works out at only £30 per person per day.
This course is run on demand for more information email us at info@expeditioncompany.co.uk