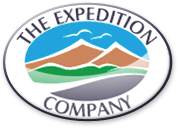 Andean Volcanoes of Ecuador
Join our team of experienced guides on this expedition visiting some of the world's finest volcanoes. Using our past experience in the Ecuadorian Andes we have selected Cayambe 5,790 m, Ilinizas Sur 5,248 m and Antizana 5,704 m for their beauty. Slowly building on difficulty and technicality as we go they are Ideal for a first venture to the greater ranges.
We will be based in Quito the world's highest legal capital in the world.
Fun fact Cayambe is highest point on the Earth's surface through which the Equator directly passes.
Itinerary:
Day 1) Arrival
Day 2) Quito 2,850m - organized equipment
Day 3) Quito 2,850m- Cayambe refuge 4,600m / glacier school
Day 4) Cayambe 5,790m full day - Quito
Day 5) Quito rest 2,850m
Day 6) Quito 2,850m - Illinizas refuge 4,700m
Day 7) Illinizassur 5,263m summit - Quito 2,850m
Day 8) Quito rest 2,850m
Day 9) Quito 2,850m - Antisana base camp
Day 10) Antisana summit 5,704m
Day 11) extra day for climbing or for rest
Day 12) extra day for climbing or for rest
Expedition leadership: This expedition is led by an experienced local mountain guide..

Included: Airport pick up, food and accommodation whilst with the expedition, use of specialist mountaineering kit, Expedition company kit bag and t-shirt.

Not included: Drinks, additional activities, personal kit, compulsory travel insurance, visas, flights, laundry, optional tips etc
Dates: Bespoke:
May to September
Minimum group size 4 people.
Groups of 6 or more are led by one of our western guides.
12 days
Cost £1,800pp
Additional extras
Cotopaxi 600 pounds 2-3 days
Chimborazo highest mountain in Ecuador and the world (The peak of Chimborazo in the Ecuadorean Andes is farther from Earth's centre than any other location on Earth's surface, due to the equatorial bulge resulting from Earth's rotation.) 600 pounds 3 days
Or Cotopaxi 5,897 m and Chimborazo 6,267 m 800 pounds
Book Online:
Alternative payment methods
Cheque or bank transfer
Alternative trips:
Bolivian mountain adventure
Ojos del Salado the highest volcano in the world and one of the "second seven summits" and "volcanic seven summits"
And we have the following trips to the"Volcanic seven summits":
Kilimanjaro
Elbrus