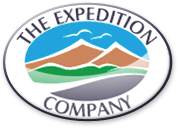 Ojos del Salado (6892m / 22,113ft.)
The highest volcano in the world and the second highest mountain in the western and southern and in hemisphere as well as America. It is also the "water source of the salty river". The is a brilliant expedition for those looking for the next challenge. Situated in in the Atacama Desert, we travel through the spectacular Santa Rosa Lagoon. Relax in the thermal baths at the feet of the Laguna Verde before we hike up to the final section where our professional leaders will guide you safely across the difficult scramble to the summit. Ojos del Salado is considered to be harder than Aconcagua.
Expeditions run between September and March. Prices vary depending on group sizes. If your interested in this expedition then contact us. Alternatives: Aconcagua 6,962m or Mt. Pissis.